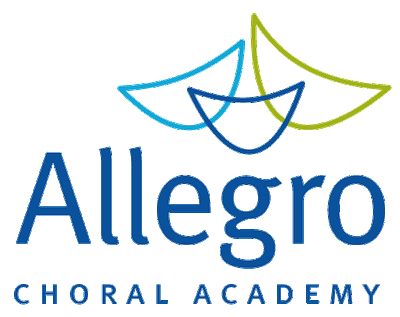 Making a difference...one song at a time.
Pitch Perfect! Summer Camp
Summer 2022
A summer music day camp for children ages 6-11
Sponsored by the Allegro Choral Academy

Singing
Music games & activities
Learn about music and yourself
Fun, friends and teamwork!

June 20 - 23, 2022
Eastview High School
Kari Douma, Greg Douma & Jody Petter

The camp runs 9:00am-Noon, M-T-W-Th, as well as a 6:30pm Informance on Thursday.

Registration fee is $125.
(**Pitch Perfect participants are also invited to sing with Allegro at the Twins Game on June 21, 7:10pm!
There will be a $20 additional fee for tickets to the game if students choose to participate in this event.)
​
Registrations will be accepted on a first-come, first-served basis until the camp is full.
​
​
​
​