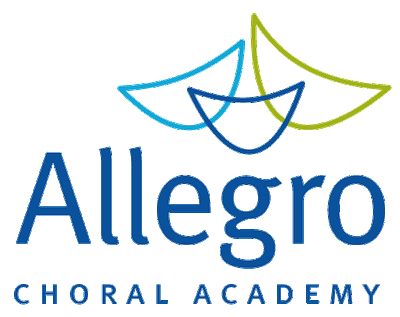 Making a difference...one song at a time.
BEL CANTO
Bel Canto is a treble choir comprised of singers in grades 6-9. Rehearsals emphasize the healthy development of a free and natural vocal production, while honing each singer's musicianship, expressivity and ear training abilities. Basic
music theory and sight-reading development is part of Bel Canto's curriculum. The choir has performances in November, February, and May. In the fall of 2008, Bel Canto performed the world premiere of Ah, Nagasaki with the Minnesota Chorale. In 2012, Bel Canto performed at Orchestra Hall in Minneapolis as part of the opening to the National Conference of Chorus America.

Students entering grades 6*-9 need to audition for placement into Bel Canto. *Students in grade 6 may choose to audition for Bel Canto or simply register for Prima Voce (see below). The audition consists of basic vocalizations, range check, tonal memory and the performance of "My Country 'Tis of Thee," verse one. No other piece of music needs to be prepared.

BEL CANTO (grades 6-9) - Thursdays -- 6:20-8:00pm, Eastview High School

Email Greg Douma at artisticdirector@allegroca.org to set-up an audition or to receive more information.

PRIMA VOCE
Prima Voce is the intermediate level Academy choir. Comprised of students in grades 4-6, Prima Voce strives to inspire children to build upon their musical interests and skills. Basic training and musicianship is combined with a positive
and creative environment. The chior has performances in November, February, and May.

All Prima Voce choirs meets from 6:20-7:45pm. Prima Voce is non-auditioned. Registrations are accepted on a first-come, first-served basis until each choir is full. Tuition information can be found on the registration form.
PRIMA VOCE (grades 4-6) - Thursdays -- 6:20-7:45pm, Eastview High School


VIVACE
This non-auditioned choir class is a positive, fun and structured environment where young performers can explore their voice, develop their ear, build music literacy and prepare themselves for the rigors of successful choral membership.
Vivace is structured using the principles of Orff-Kodaly music education. Open to students in grades 2-3, class size permitting, 1st graders may also be considered. This class participates in the December, March and May concerts. Registrations are accepted on a first-come, first-served basis until each section is full.

VIVACE - Thursdays - 6:20-7:20pm, Eastview High School
​
PARTNERSHIP CHOIRS
As part of Allegro's mission to provide musical opportunities for children in the community, Allegro began partnering with area schools to offer a choir in their school. Allegro values its outreach into area schools as an important way of supporting vocal music education for young people in our community. Past partnerships have occurred at Oak Ridge Elementary in Eagan and Cherry View Elementary in Lakeville. If you wish to explore a possible partnership with Allegro, please email artistic director, Greg Douma, at gdouma@allegroca.org.
​
​
TUITION
Please click here for specific tuition rates. Singers' tuition covers director and accompanist fees, space rental, a water bottle, T-shirt and music bag (one per student), a folder with music & educational materials and access to rehearsal sound files. There are payment plans and a limited number of need-based scholarships available. Families with more than one child in Allegro qualify for a Family Benefit discount. For more detailed information or for a scholarship application, email: office@allegroca.org.