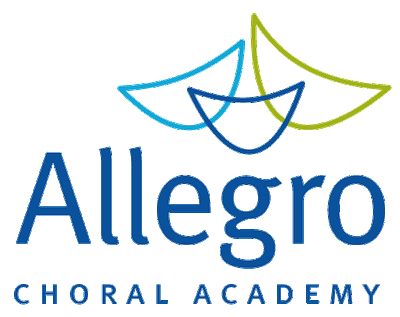 Making a difference...one song at a time.
BOARD OF DIRECTORS
Joel Zylstra, President
Mary Rousseau, Vice-President
Catherine Besonen, Treasurer
Tim Kuehl, Secretary
Laura Grossman
Laurie Herman
Meg Krekeler
GREGORY DOUMA,

Artistic Director & Bel Canto Director, has directed choirs at the middle school, high school, college and adult levels for 15 years. He received his training at Luther College (Bachelor of Arts) and the University of Iowa (Master of Arts). Greg is active as an adjudicator, clinician and soloist throughout the state. Choirs under his direction have performed at Minnesota Music Educators Association clinics (2006 and 2009), the Luther College Dorian Choral Invitational (2006), the ACDA of MN Fall Conference (2010), the North-Central ACDA Conference (2010 and 2014) and have collaborated with Chanticleer, the Minnesota Chorale and Vocalessence. In 2005, he was recognized as Outstanding Young Choral Director of the Year by the Minnesota chapter of the American Choral Directors Association. For several years, Greg has sung in the Oregon Bach Festival Chorus and was on the teaching staff for the Festival's Youth Choral Academy under the direction of Dr. Anton Armstrong. Greg has served as Repertoire and Standards Chair for Male Choirs for the North-Central Division of ACDA. Greg directs vocal music at Eastview High School in Apple Valley, where he directs five choirs, teaches voice lessons and directs the annual musical extravaganza, Bravo!.
LISA ROSSMAN, Assistant Director and Previous Partner Choirs at Cherry View and Oak Ridge, has over 15 years experience directing elementary, middle school, and high school choirs. Lisa received her Bachelor's degree of Music Education with a flute performance emphasis at Wheaton College Conservatory of Music in 1997 and her Master's Degree in Music Education with a choral emphasis at the University of Illinois at Urbana/Champaign in 2001. She taught high school vocal music for 9 years in suburban Chicago, with her most recent full-time position being at the American School of Bombay in Mumbai, India where she began a grades 6-12 performance-based choral curriculum. Recently returning to Minnesota after having lived elsewhere for over twenty years, Lisa has always called Minnesota home having many family roots here.
KARI DOUMA, Director of Prima Voce, has directed choirs with singers age 8 to 18. In addition to over 14 years of teaching in the public school system, Kari maintains a private voice studio and serves as Repertoire and Standards Chair for Women's Choirs for ACDA of MN. She is also a past Editor for the professional publication, Star of the North, a job for which she was recognized at the ACDA National Convention in Miami (winner of Large State Newsletter of the Year). Kari received her Bachelor's degree at Luther College with Weston Noble, Sandra Peter and Timothy Peter and her master's degree from St. Mary's University. Kari directs vocal music at Eastview High School, where she leads five choirs, teaches voice lessons and directs vocal music for the school's award-winning musical theater program.
​
​
APRIL RIOS, Director of Vivace, has taught elementary music in Minnesota since 2005. She received her undergraduate training at Bemidji State University in Vocal and Classroom Music grades K-12 and her graduate degree at the University of St. Thomas (Master of Arts in Music Education with a dual concentration in the Kodaly and Orff-Schulwerk methodologies). April is actively involved in music education in both the Kodaly Chapter of MN and the MN Orff Chapter, as well as the Minnesota Music Educators Association. April taught K-6 music in both Saint Paul Public Schools and Hopkins Public Schools before her current position in District 196 at Diamond Path Elementary School of International Studies.
​
​
NICOLE MARSCHALL, Operations Manager & Accompanist, has taught voice and piano privately and in the classroom at the elementary, secondary and post-secondary levels. She is currently the MN NATS President and is a sought after clinician for Master Classes. Nicole has vocally directed and accompanied for over 25 musical productions and was the Chorus Master for the University of Minnesota Opera Theatre Program for several years. Nicole has spent many years on the stage as a performer and an accompanist, and is also recognized in the Who's Who of America's Teachers.
​
​
​
​
​
​
​
REBECCA HAHN, Collaborative Pianist, graduated from Northern State University with a BME degree in piano and vocal music. Rebecca has been teaching private piano lessons since college. She is currently teaching strings at Glacier Hills Elementary School of Arts & Science and 6th grade choir at Rosemount Middle School. Rebecca lives in Apple Valley with her husband and two children. She has been accompanying for choirs since 7th grade and is excited to be part of Allegro.
​
​
​
​
​
​
​
​
​
LAURIE HERMAN, Collaborative Pianist, has been teaching music for 44 years and currently serves as music specialist at Red Pine Elementary School where she oversees a program of over 750 students. In addition to her work with Allegro, Laurie serves on their Board of Directors. She has degrees from Morningside College and St. Mary's University.
​
​
​