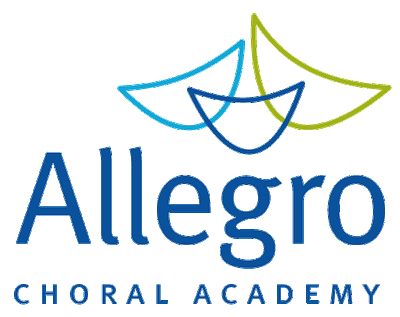 Making a difference...one song at a time.
Tickets are available pre-sale and at the door. Seating is general admission. You will find a ticket order form under the link for "Current Families" a few weeks prior to each concert.
​
​
Bake Sale
Our annual bake sales will be held immediately after the concert, and all proceeds will go to a local group in need. The past several years, we have been supporting area music programs that Allegro students participate in, helping them to purchase much needed instruments and music.
Families can bring any type of baked good that you wish (we just request no nuts due to allergies). If you make a gluten-free item, please mark it so that those who may want gluten free know!
Common items at the bake sale: a half dozen or dozen cookies on a paper plate, wrapped with cling wrap; a pie in a box; a loaf of banana bread wrapped, cake pops individually wrapped, 5 - 6 bars on a small plate, holiday decorated rice krispie treats individually wrapped, etc.
We ask that you bring the items wrapped and labeled to the dress rehearsal, and a team of volunteers will price and organize them.
We always need many volunteers for our concerts to be successful! See below for the ways that you can help!
BAKE SALE ORGANIZING/PRICING
Three people to price and organize the bake sale during the dress rehearsal.
PROGRAM ASSEMBLY
Three to four people to assemble, fold and stuff programs during the dress rehearsal.
TICKET TABLE SALES
Two people to help sell tickets.
INFORMATION TABLE
One person to hand out brochures/answer questions, sell CD's & Water Bottles before AND after the concert – can be a different person before & after.
HAND OUT PROGRAMS/TAKE TICKETS
Four people.
BAKE SALE
Four people to assist with selling the bake sale items after the concert is over.
VIVACE – Please wear your white with green ringer tee (2023-2024) Allegro t-shirt, black pants and socks for boys; black pants, gaucho or skirt for girls with black tights, and black shoes. All Vivace students should have their t-shirt, please contact Maria ASAP if your child does not have one.
PRIMA VOCE – Girls, please wear your black concert dress (provided) with black tights and black shoes. Boys, please wear your blue Allegro polo shirt (provided) with black pants, black socks and black shoes.
BEL CANTO – Girls will wear the Allegro black formal dress. Please bring/wear black tights and black shoes with the dress. Boys will need to provide black socks and black shoes. Allegro will be providing their concert attire.